Wolfgang Zurborn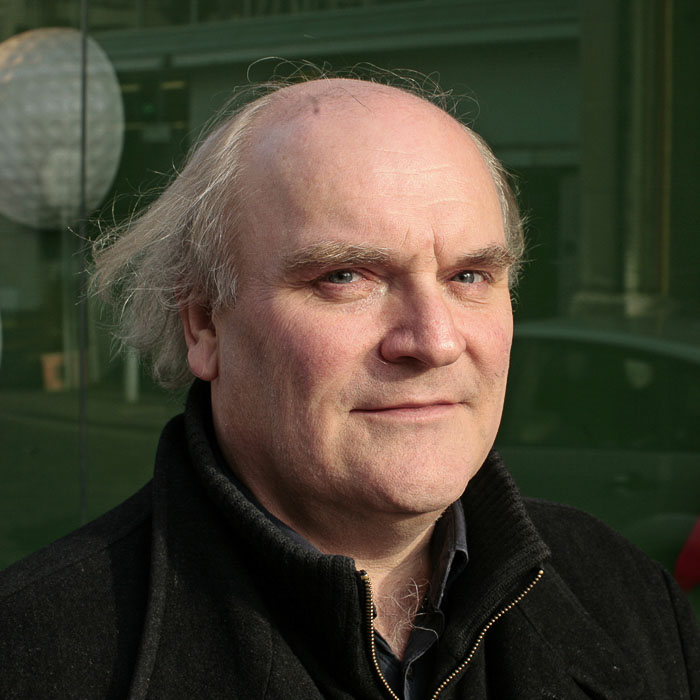 Wolfgang Zurborn was born 1956 in Ludwigshafen / Rhein, Germany. He studied photography at the Bavarian State School of Photography in Munich from 1977 to 1979 and at the University of Applied Sciences in Dortmund from 1979 to 1984. In 1985 he was awarded the Otto-Steinert-Fellowship by Deutsche Gesellschaft für Photographie. For his book project Drift he got the German Photobook Prize 2008.
Beside his own artwork Wolfgang Zurborn is continually communicating the richness of contemporary photography. Together with Tina Schelhorn, he has directed Gallery Lichtblick in Cologne for thirty years and has presented over 180 exhibitions of international photography. Since 1998 he is a member of the board of directors of German Photographic Academy. 2010 he founded the Lichtblick School in Cologne. He also teaches photography at schools and universities in Dortmund, Berlin and Braunschweig and leads workshops all over the world. With German House of Research and Innovation he organized 2012/13 master classes with young Indian photographers.
Artist Statement
The unique possibilities presented by the medium of photography are comprised precisely of the dialogue with the outside world and the ability to continually question the perception of it according to one's criteria, in order to expose it, transform it into a visual experiment. The key to the quest for order in photography, involving the interplay of bodies, objects, signs and spaces transforming them to a legible structure, to a comprehensible composition, is not to lose sight of chaos. It is precisely this chaos that gives photography its unlimited liveliness.
Normally, we would hardly take notice of many of the objects depicted in my photographs, which can appear insignificant and banal to us in the first moment. But torn away from their purely functional context, in fragmented form, visually compact, they take on such a highly sensual aura, that they develop deep associations for the observer. We don't look at things. Things look at us.
In the Media
Interviews
iN-PUBLIC
Sofie Crabbé
Articles
ZEIT ONLINE
Wiener Zeitung
FOKUSSIERT.COM
Hamburger Abendblatt
LANDSCAPE-Stories
Damian Zimmermann
arte.it
digitalkamera.de
Die Welt
Telepolis
Image and View
Kasseler fotoforum
aperture
Frankfurter Neue Presse
lens culture
Videos
Fondazione Studio Marngoni
Das Fotobuch-Quartett about "Private" by Mona Kuhn
Das Fotobuch-Quartett about "The Epilogue" by Laia Abril
Memberships + Cooperations
Gallery Lichtblick, Cologne
Lichtblick School Cologne
KOLGA TBILISI PHOTO
The PhotoBookMuseum
German Photographic Academy
German Society of Photography
Fondazione Studio Marangoni, Florence
Fotografie Forum Frankfurt
House of Photography, Deichtorhallen Hamburg
44 Gallery, Bruges, Belgium
Uno Art Space, Ute Noll, Stuttgart
Gallery Ruhnke, Potsdam
Photo Academy Cologne
University for Applied Science Dortmund
Technical University Braunschweig
Pixelprojekt Ruhrgebiet
Agency Heine/Lenz/Zizka
das fotobuch quartett
Richard Reisen, Sector Photography
Kehrer Publishing House
Publishing House Kettler
Art Orchestra Kwaggawerk
Solo Exhibitions (Selection)
2017 Instant Kharma, FSM Gallery, Florence
2016 Catch, 5th Singapore International Photography Festival 2015 Catch, Neue Galerie im Höhmannhaus (Museum Augsburg),
2016 Staatliche Galerie Moritzburg in Halle 2011 Drift 44 Gallery, Bruges, Belgium
2010 Drift Uno Art Space, Stuttgart
2010 Terra Incognita Fotofestival in Warschau, Poland
2009 Drift, China! Which China?, Photographs 1980 – 2006 Haus der Photographie, Deichtorhallen Hamburg
2007 Drift Third Lianzhou Photo Festival, China; Blue Sky Gallery, Portland, Oregon, USA;
2007 Photographs Do Not Bend Gallery, Dallas, Texas, USA
2005 dressur real Prospekto Gallery, Vilnius, Lithuania 2003 dressur real Galeria FF, Lódz, Poland
2005 dressur real Dokument 03, Sundsvall, Sweden
2001 dressur real Photography Now, Berlin; L'Usine Galerie, Brussels;
2001 6. Internationale Fototage Herten
1999 In the Labyrinth of Signs Museum für Kunst und Gewerbe,Hamburg and Fotografie Forum international, Frankfurt, Germany
1998 dressur real Int. Meetings of Photography in Plovdiv, Bulgaria
1997 Au Centre de la Vitesse Centre Régional de la Photographie Nord, Pas de Calais, Douchy les Mines, France
1994 In the Labyrinth of Signs Museet for Fotokunst, Odense, Denmark 1993 Photographs 1986-1991 Blue Sky Gallery, Portland, USA
1991 Photographs 1986-1991 Photomuseum Munich, Germany
1987 People Pictures – Picture People Museum Folkwang, Essen
Group Exhibitions (Selection)
2018 Street. Life. Photography. – Street Photography from seven Decades, House of Photography, Deichtorhallen Hamburg, during Triennial of Photography
2017 Living Inventory, Projektraum Kunstquartier Bethanien, Berlin elf uhr elf, Kunstverein Leverkusen, Schloß Morsbroich e. V.
2016 The India Vision Quest, Artarea Gallery, Kolga Tbilisi Photo
2016 The Flow of Pictures. The Rhine and Photography 2016-1853, LVR-LandesMuseum Bonn
2015 Imagine Reality RAY 2015, Museum Angewandte Kunst Frankfurt
2010 China Stories Athens Photo Festival, Esplanade Building
2010 Street Photography Now Third Floor Gallery, Cardiff, Wales;
2009 Mitten im Westen – A Journey of Discovery in the Rhein-Sieg-Area, Galerie Lichtblick, Cologne; Pumpwerk Siegburg
2008 Western Eye on East Fotofestiwal 08, Lodz, Poland
2007 Mistigris – Contemporary German Photography, Gallery at University of Texas at Arlington
2004 5xLu – Five Photographers looking at Ludwigshafen Art Society Ludwigshafen
2003-04 On the Body and other Things – German Photography of the 20th Century; City Gallery Prague; Deutsches Historisches Museum, Berlin; The Museum; Moscow House of Photography; Museum Bochum
2000 (in)realidados Encontros da Imagem, Braga, Portugal
2000 Missing Pictures Deutsches Hygiene-Museum, Dresden
2000 Luoghi Come Paesaggi Galleria degli Ufizi, Biblioteca Magliabechiana, Florence
1996 10 Years Lichtblick – Mission Photographique Transmanche DuMont Kunsthalle, Cologne
1989 Prospect Photography Frankfurter Kunstverein
1986-87 3 und 1 im Sinn with Susanne Brügger, Ingo Taubhorn and Piet Wessing, Gallery Lichtblick, Cologne and PPS. Gallery, F.C.Gundlach, Hamburg
Portfolio (Karma Driver Series)