Siegfried Hansen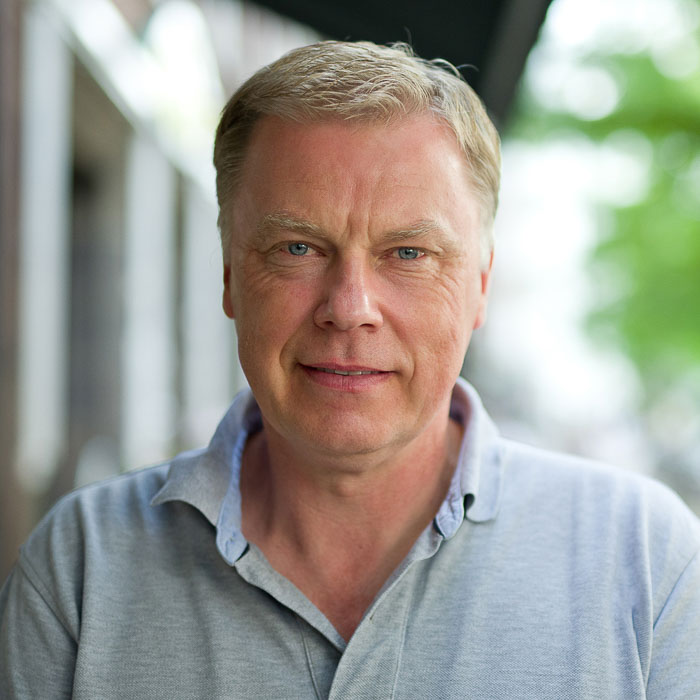 Siegfried Hansen traces visual compositions from graphics and colours and creates "street photography" the main point of which is not body's or faces, but graphic connections and formal relations. It shows the aesthetics of coincidence in a public area, which is full of surprises.
His work has been profiled in the books "Street Photography Now" by publishing house Thames and Hudson and "100 Great Street Photographs" by David Gibson.
Siegfried is a member of the renowned street photography collective iN-PUBLiC.
Siegfried has been a speaker and a juror at many photo festivals around the world. His internationally acclaimed photo book "Hold the line" published by Kettler Verlag sold out and won several awards.
In the Media
2017 Feature and cover Zoom magazine
2017 featured in "100 Great Street Photographs" – (book) David Gibson
2017 featured in "Fifty paths to creative photography" – (book) Michael Freeman
2017 12 Best Street Photographers In The World Right Now! – Huffington Post
2015 Hold the line – Siegfried Hansen – (book) published by Kettler Verlag
2015 featured in Who's Who in Visual Art: Fine Art Photographers – Vol. 2015–16. Art Domain Whois
2015 featured in the German newspaper Der Freitag
2014 featured in the German photo magazine Fotoforum
2013 Capturing Harmony on the Streets through Graphical Images – Interview with Eric Kim
2012 featured in Leica Fotografie International
2010 featured in Street Photography Now – (book) by Thames and Hudson
Solo Exhibitions
2016 Fenster 61 – Berlin / Germany
2016 Palais für aktuelle Kunst – Glückstadt / Germany
2015 Freelens – Hamburg / Germany
2012 Galerie Kunst-nah – Hamburg / Germany
2008 4.Triennale der photographie – Hamburg / Germany
Group Exhibitions
2017 34 th International Photography Exhibition in Esbjerg
2016 Fotografia di Strada, Project from Goethe Institute – Museo di Roma in Trastevere
2014 Miami Street Photography Festival in Miami / USA
2014 Outdoor photographic Exhibition with "the line" at the fence in Boston / USA
2013 Miami Street Photography Festival at the Miami Art Basel
2013 Street Photography Now – Brugge / Belgium
2012 London Festival of Photography – London / UK
2012 Galerie Anzensberger – Seconds2Real – Vienna / Austria
2012 Street Photography Now – Krakow / Poland
2011 Gallery Hertz Louisville – Kentucky / USA
2007 Photo Festival Recontres – Arles / France
Awards
2015 Deutscher Fotobuchpreis "Nominiert" for "Hold the Line"
2015 Shortlisted Paris Photo Category: First Book for "Hold the Line"
2015 Finalist Street Photography Award Lensculture
2014 Finalist Miami Street Photography Festival
2013 Finalist Miami Street Photography Festival
2013 Finalist Fotoura Street Photography Award London
2012 Finalist International Street Photography Award London
Memberships
Member of iN-PUBLiC Collective
Founding Member of The German Street Photography Site