Martin U Waltz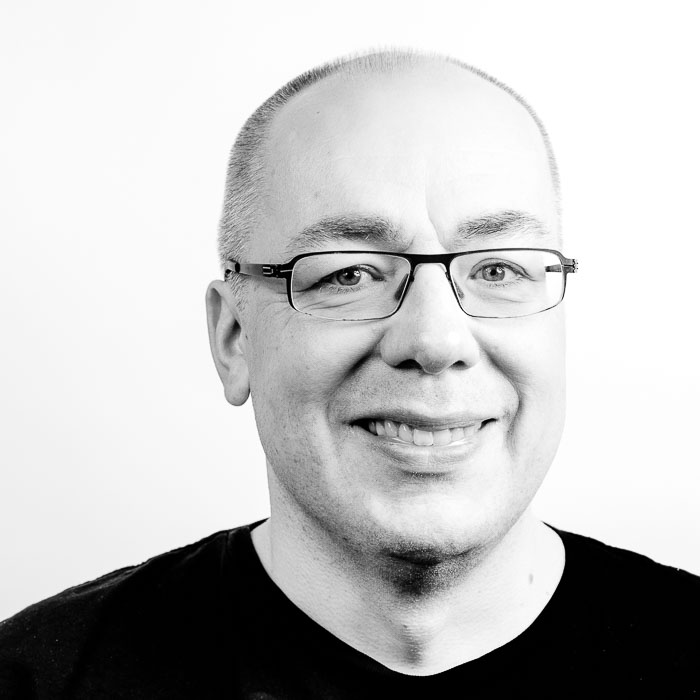 Martin U Waltz is a Berlin based documentary and street photographer. His subject is the city of Berlin and its people. An economist by trade and following a career in corporate finance, he has turned his life long passion for photography into his profession.
Martin's artistic work focuses on portraiture, urban and street photography. He is a founding member of the Berlin1020 street photography collective. Martin has won numerous international photography awards. His work has been shown in exhibitions in New York, London, Dublin, Rome, Bucharest and Berlin.
Martin's articles on photography have been published on the big photography blogs like Petapixel, The Phoblographer or Digitalrev. Martin is a passionate photography teacher. He enjoys both, passing on his knowledge and the creative exchange with his students.
Artist Statement
Martin's work is about the human element in urban space. He explores the underlying emotions in the city between existential angst, boredom and joy. Martin is a keen observer of the fragility and transiency in urban life. In his street photography Martin emphasizes the contrast between the soft fluid human shape and the hard and static fabric of city infrastructure. Martin uses strong geometrical compositions, still he thinks of his photography as associative and poetic.
Solo Exhibitions
2016 Streets of Berlin, Ori Gallery, Berlin – Germany
2014 Street Photography Berlin, Gallery Pruenner, Mattersburg – Austria
Group Exhibitions (Selection)
2018 Postcard Salon, Jarvis Dooney Gallery, Berlin – Germany
2018 Monochrome, Blank Wall Gallery, Athens – Greece
2018 Staged, PH21 Gallery, Budapest – Hungary
2017 Sony World Photography Awards Exhibition, London – UK
2017 A Day in Berlin, Fotogalerie Friedrichshain, Berlin – Germany
2017 On Spotlight, Museum of Art, Constanta – Romania
2017 The Street Experience, Loosenart, Rome – Italy
2017 Reclaim Photo Festival, Black Country Living Museum, Dudley – UK
2016 Obscure Street, In-spire Gallery, Dublin – Ireland
2015 IPA 2015 Best of Show Exhibition, New York – USA
2015 Istreet, Sol Art Gallery, Dublin – Ireland
2015 Streets of the World, Bucharest Photo Week, Bucharest – Romania
2014 World Street Photography, Museo de Esculturas, Tejada – Spain
Awards
2017 1st place, Moscow International Foto Awards
2017 3rd place, Moscow International Foto Awards
2017 Commended photographer, Sony World Photography Awards
2017 Bronze medal, Prix de la Photographie Paris
2017 Finalist, Siena International Photo Awards
2017 3rd place, International Photographer of The Year Award
2016 Finalist, Travel Photographer of the Year
2015 2nd place, Moscow International Foto Awards
2015 3rd place, IPA International Photography Awards
2015 3rd prize, Prix de la Photographie Paris, People's Choice Award
2015 Bronze medal, Prix de la Photographie Paris
In the Media
2017 "Street Berlin": Martin Waltz's project on every day life in the German capital, On Art and Aesthetics
2017 Why Black and White? Top Street Photographers Weigh In, The Phoblographer
2017 voted as one of  the 20 most influential street photographers 2015 and 2017; Streethunters.net
2016 Street Tips with Martin Waltz – Podcast with Valerie Jardin
2016 The Best Camera for Street Photography, Petapixel
Interviews
2017 In Focus: Martin U Waltz • Street Photography – ProCamera App Blog
2017 On the Edge: Martin U Waltz – The New Street Agenda, 2017
2016 Street Tips with Martin Waltz – Podcast with Valerie Jardin
2016 How to evolve your style as a street photographer – The Phoblographer.com
2016 Der Fotograf Martin U Waltz porträtiert eine seltene Seite von Berlin – Mit Vergnügen, 2016
2015 A Shooter in… Berlin, Germany with Martin Waltz – Shooter Files, 2015
Memberships
Founding member Berlin1020 Street Photography Collective
Founding member and editor  The German Street Photography Site
Violens.org – Stories on Violence Cooperation with writer Dirk Koennecke
Portfolio – from the "light urban rain" series