Marco Larousse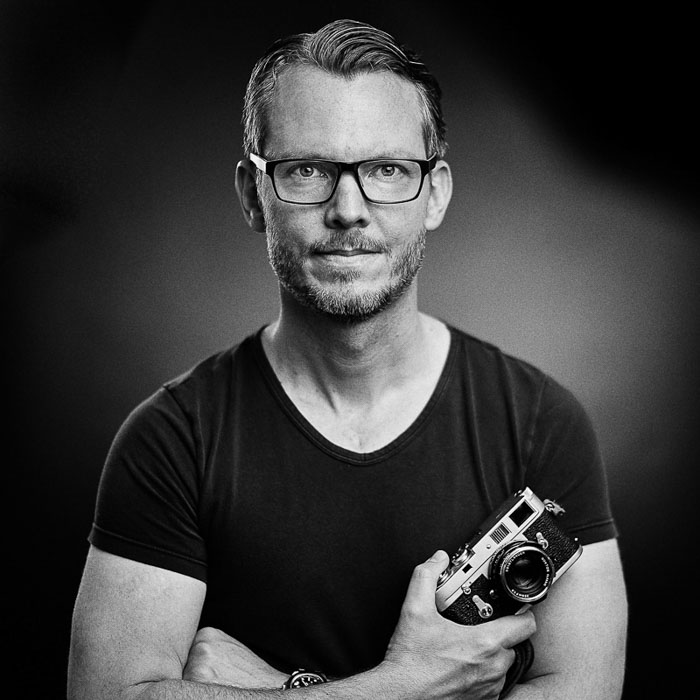 Marco Larousse is an international analog and digital fine art, street and documentary photographer based in Hamburg, Germany. He has a background in photography of 30+ years. In the 1990's he developed his passion for classic street and documentary photograph. He shares this passion in his workshops or public speeches on street photography. Marco strives to create a positive awareness for this important art form by documenting contemporary daily life for future generations in a world where cameras in public are increasingly seen as a threat.
Marco is also an accredited journalist and a member at FREELENS. He has also been producing photography related podcasts since 2015. In 2017 he co-founded PPN Photo Podcast Network where he works as editor, host, and producer.
Artist Statement
Marco Larousse is very passionate about the power and importance of preserving contemporary visual memories for future generations. The ability to tell a story with only one image is what made photography his preferred outlet to express himself. Capturing unique unposed moments to document our contemporary daily life for future generations is a challenge that keeps him motivated each day. His work has been influenced by the work of Mary Ellen Mark's style of documenting life with a lot of affection and respect for the subjects that are being photographed.
In the Media
2017 – Who is Who in German street photography?
2017 – Hit The Streets: Photo Faves with Marco Larousse
2017 – Photo Presse 09-17 – Bestenliste (page 58)
2017 – Photo Live Feature of Marco Larousse
2016 – A discussion on street photography at Photofocus
2015 – Artist interview at PHOTOGRAPH IO
2015 – In pursuit of light and shadows on the streets
2015 – Speaker at Webmontag Hamburg "Die Welt aus der Sicht eines Street-Fotografen"
Awards + Exhibitions
2017 Juror at Fotomarathon Hamburg
2016 Contributor street photography book "Keep the Focus"
2015 Shot the cover photo for Hamburger Kunsthalle
2014 Winning image at Everybody Street Photography
2014 Exhibition at Everybody Street Photograph
Memberships
Member FREELENS
Founding Member The German Street Photography Site