Christian Reister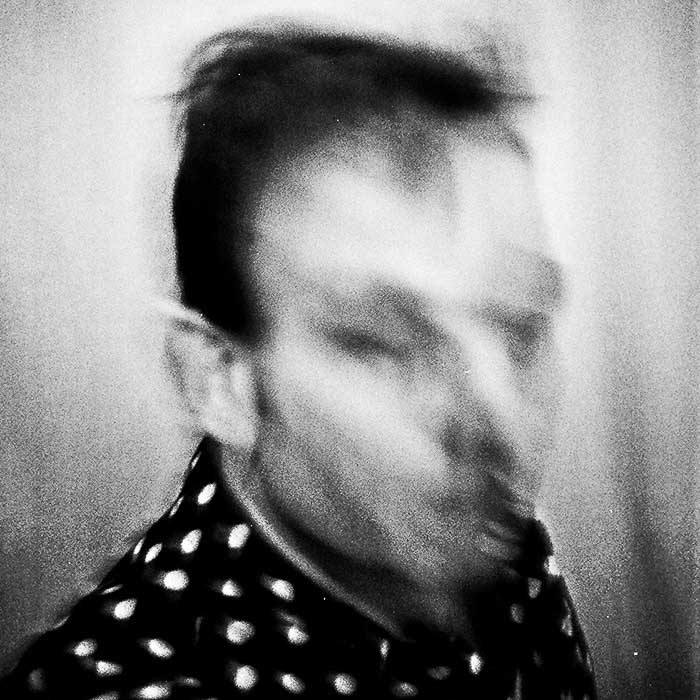 Christian Reister, *1972, lives and works in Berlin, Germany. He started photography in 2001 and has been working mainly on urban streets and city life ever since. After taking his pictures in colour for the first 10 years he switched to black and white in 2011. His main focus today is on Berlin's night life which he documents in a very subjective diary-like way: dark, grainy and often blurry.
As important as the act of taking pictures, to Christian is the process of editing, developping and layouting image series for different media such as exhibition installations, photo films, live projections, photobooks, zines or silk screen prints.
Christian Reister is running FENSTER61 since 2005 and is co-author of the interview blog OBST UND MUSE.
In the Media
2015 | "The other side of Berlin's nightlife" – Book review
2015 | "A Berlin in danger of overdosing on hedonism" – Book review
2015 | "Dieser Fotograf hat Berlins skurriles Nachtleben dokumentiert" – Book review
2015 | "Nachts sind alle Katzen grau!" – Book review
2015 | "Nachts durch Berlin" – Book review
2013 | "Vielleicht sind die Deutschen einfach in anderen Bereichen erfolgreicher" – Interview
2013 | "Combining Reality and Fiction in Photographs" 2004 – Interview
Solo Exhibitions (Selection)
2018 | RAUSCHEN // Fotogalerie Potsdam // DE
2014 | FOTOGRAFIEN // Manzini // Berlin, DE
2013 | BERLIN TRILOGIE // Café Aroma // Berlin, DE
2013 | NACHT // Hotel Bogota // Berlin, DE
2013 | BERLIN + WIEN // w/t Kay von Aspern // Eigensinnig // Wien, AT
2013 | BERLIN + WIEN // w/t Kay von Aspern //Burjuar // Berlin, DE
2013 | NEW YORKERS // Galerie playing with eels // Berlin, DE
2009 | ALEX // Monochrom // Berlin, DE
2005 | NICHT MEHR UND NOCH NICHT // Lass uns Freunde bleiben // Berlin, DE
+ approx. 40 group exhibitions and festivals in Germany, Italy, Austria, UK, France and Kyrgyz Republic
Books and Zines
2017 | DRIFTWOOD 7: Berlin
2017 | DRIFTWOOD 6: Vienna
2017 | DRIFTWOOD 5: Warszawa
2017 | DRIFTWOOD 4: Berlin
2016 | DRIFTWOOD 3: Berlin
2016 | DRIFTWOOD 2: Amerika
2016 | DRIFTWOOD 1: Berlin
2015 | ALLE KATZEN GRAU
2014 | BIST DU GLÜCKLICH?
2013 | BERLIN + WIEN | Christian Reister + Kay von Aspern.
2010 | ALEX
2008 | ANKUNFT BEI AUFBRUCH | Christian Reister, Andreas Rost, Sebastian Hesse